More Website Templates @ TemplateMonster.com - July 30, 2014!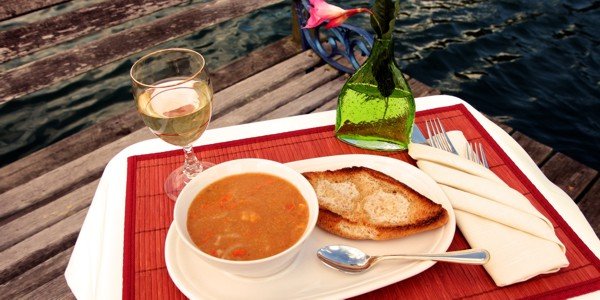 Our Shrimp Boil Soup Mix is rich, thick soup that tastes exactly like you would want a Shrimp Boil Soup to taste. If you've ever lived on the bayou, or eaten any of our food, you know what we mean. If not, this soup epitomizes the Cajun flavor that has brought people here from all over the world to sample our food. Contains real Louisiana dried shrimp powder, potatoes, carrots and corn. Simply add a quart of water and a couple of tablespoons of butter or olive oil and you have a flavor filled soup you will want to tell all of your friends about. You probably won't want to share, but you can give them our website so they can get their own. Makes a quart of soup - 4 one cup servings.
Savory Cajun Shrimp Boil Soup Directions: Bring 4 cups of cold water to a boil, add two tablespoons of butter or olive oil, whisk in Shrimp Boil Soup Mix, bring back to a boil, stirring frequently, simmer for about 8 minutes until corn sinks and gets soft, stirring occasionally, then serve.
Ingredients: Corn meal, dried potatoes, chicken bouillon, potato pearls, carrots, shrimp powder, non-fat dry milk, arrowroot, dry roux, freeze-dried corn, dried vegetables, shrimp boil seasoning, Hungarian paprika.
4 ounce net weight Purchase Shrimp Boil Soup