More Website Templates @ TemplateMonster.com - July 30, 2014!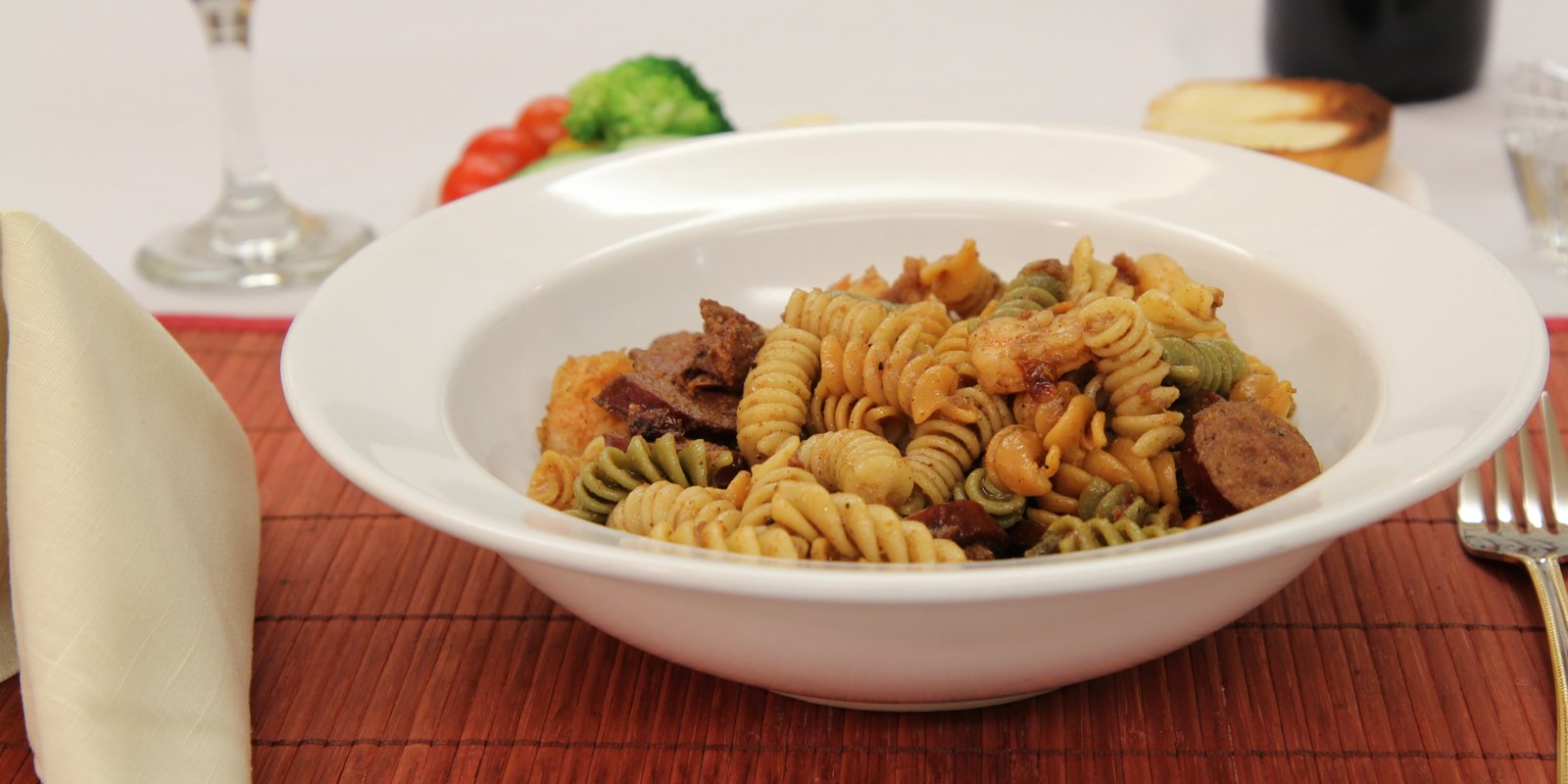 For a Pasta Lover, our Pastalaya (jambalaya with pasta instead of rice) is great as an entree or a side. We have assembled a wonderful mix with a premium quality non-GMO tricolor rigatoni pasta. Our seasoning mix consists of top quality, hard to find ingredients and you will not find a better tasting pastalaya mix anywhere. The rigatoni holds the sauce in the creases and curls to give you a wonderful, flavorful experience with each bite. Turn leftover meat into a gourmet dinner. Serves 4 as an entree or 8 as a side. Time to prepare is around 15 minutes.
Directions: Bring 3 quarts of water to a boil, add 2 tsp salt(may be omitted.) Pour in Pasta, withholding seasoning packet. Boil pasta until firm but tender, al dente. Drain in colander. Put 2 tbsp butter or olive oil in the empty pot and add one to one and a half pound of cubed cooked meat at this time. Sizzle the meat until the edges are brown. Turn off the fire and wait till the sizzle stops, then pour in one cup of cold water, add seasoning package and bring back to a boil. Reduce heat and simmer for 5 minutes then add cooked pasta back in. Mix well, let set for a minute and serve.
Ingredients: Tri-Color Rigatoni Pasta, Savory Cajun Lynns Original Shake, Sun Dried Tomatoes, Dry Roux Sun Dried Tomato Powder, Dried Vegetables (Green and red bell peppers, onions, celery) Chicken Bouillon, Savory Cajun Salt-Free Shake
8 ounce net weight Purchase Pastalaya